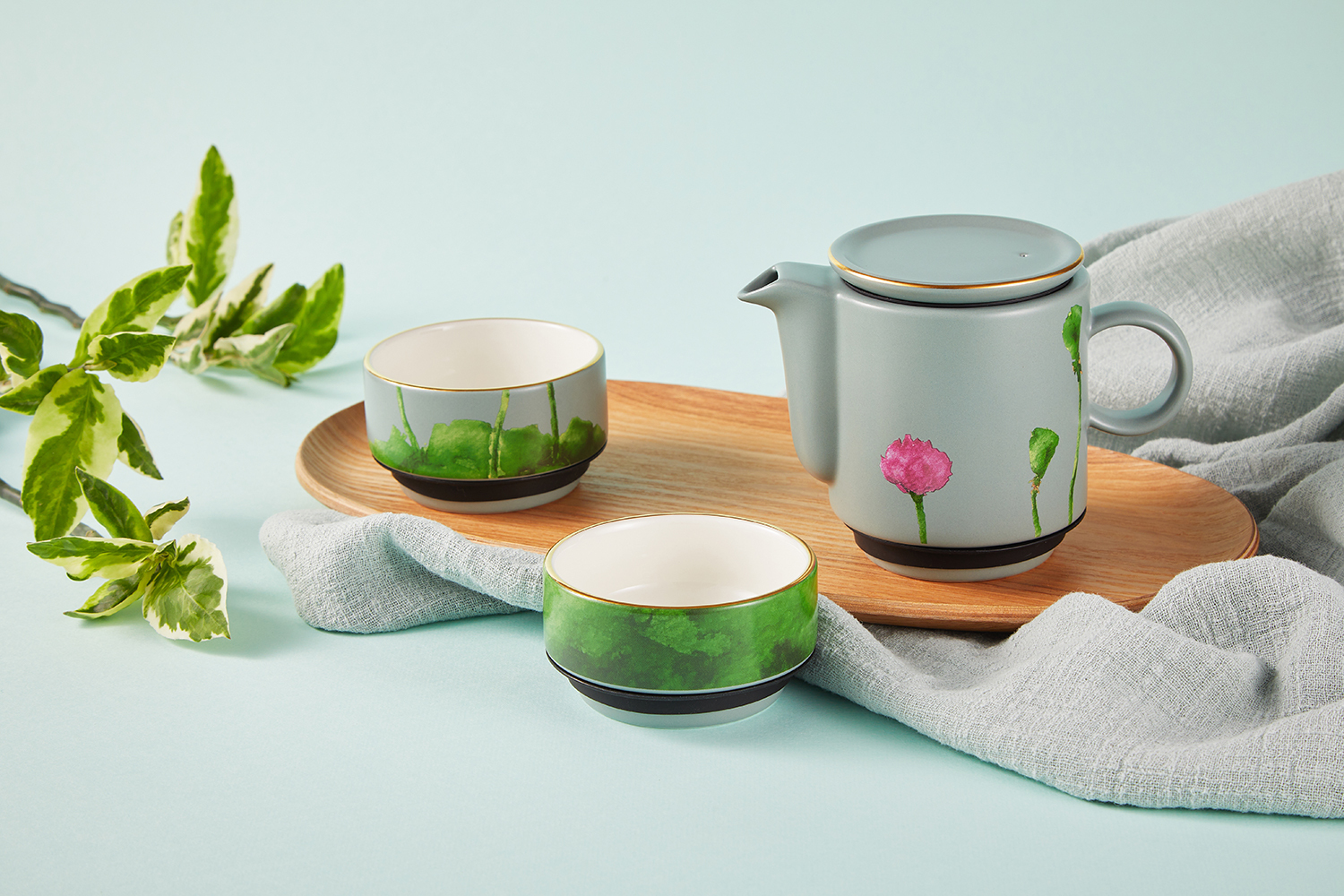 A cluster of lotus flowers stands gracefully in the water. 
Their petals open lovingly one by one, sending ripples out across the lake of the heart. 
 In this tea set based on a painting, one bright red stamen and two buds are spaced pleasingly, 
rising with elegance above the water's surface like a fairy tiptoeing across the waves, 
her matchless beauty blooming in the rolling swells of the mundane world.
{{'product.product_review.no_review' | translate}}