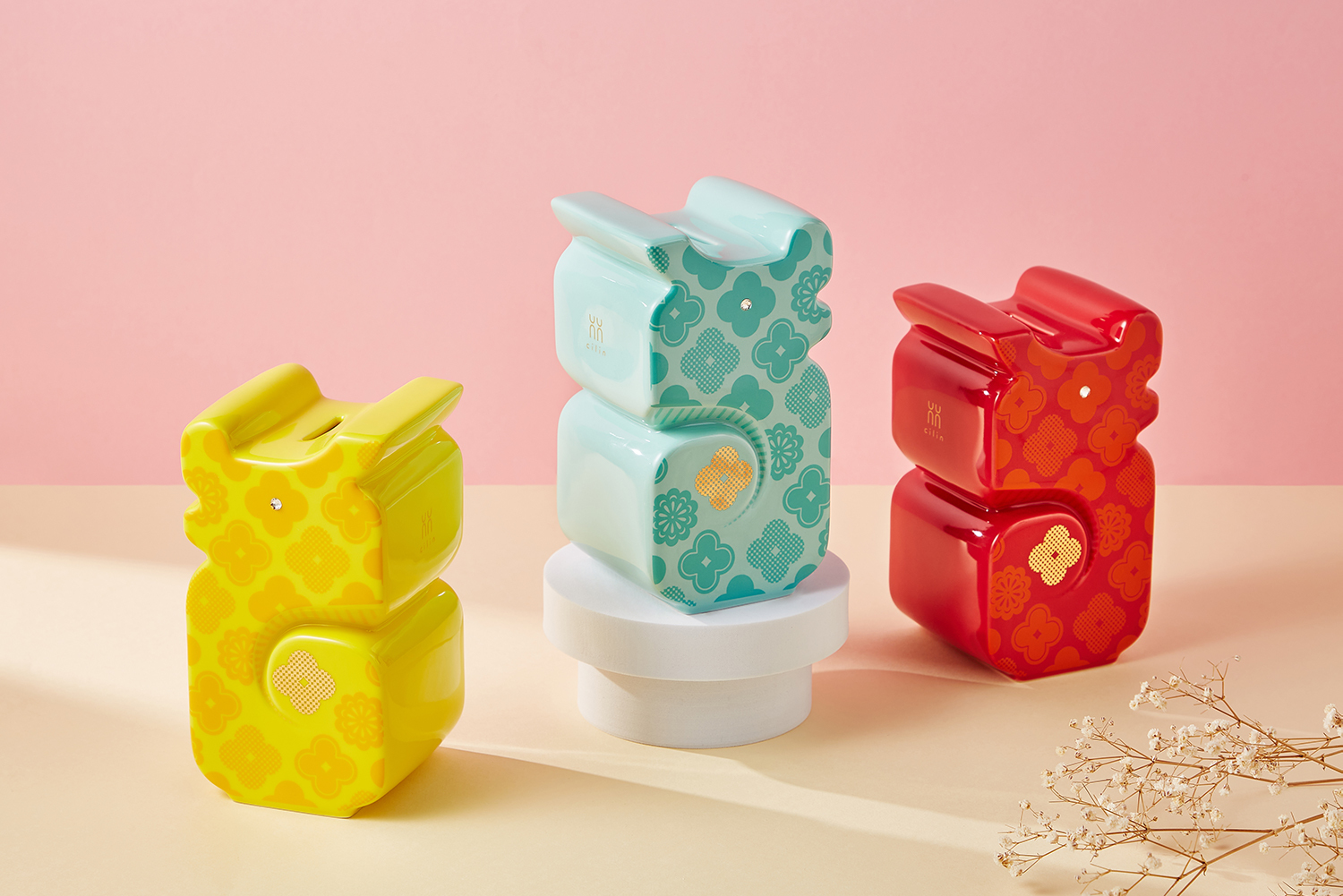 Dragon Seal Splendor /Year of Dragon Coinbank
The auspicious, noble dragon is the most revered icon of the Chinese people. 
A dragon's form has been cleverly incorporated into these rectangular seals, with its tail spiraling up the seal's intaglio face. 
The eyes, inlaid with rhinestones, shine brightly, bringing the work to life. 
The dragon's scales are transformed into flowers, symbolizing great fortune in the Year of the Dragon.

Packaging - Kraft Box Gift Box
1.The Bright glazes are lead free and cadmium free, fired at 1250°C, and meet SGS food containers standards.
Cilin-the first choice for Taiwan ceramic gifts
Reinterpret Taiwan's local culture with exquisite ceramic products.
Follow Taiwan's rich humanistic trajectory to complete the mission of inheriting ceramic craftsmanship.
{{'product.product_review.no_review' | translate}}