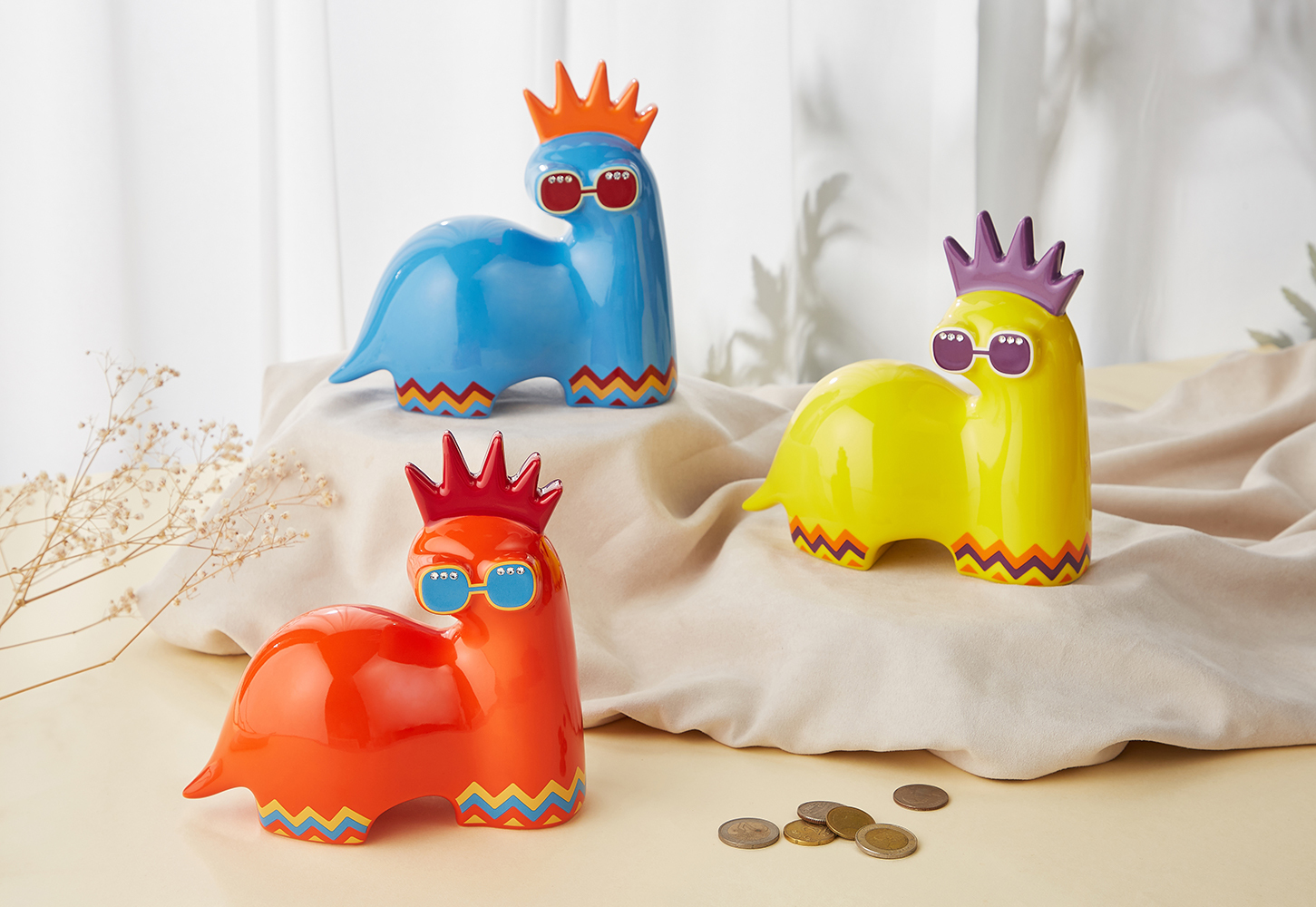 Charismatic Chameleons /Year of Dragon Coinbank
The whole world loves rock and roll. One of its greatest trend-setters was David Bowie, whose constantly changing personas earned him the title of "the chameleon of rock.
" Another legend of rock is Elton John, with his signature extravagant glasses and flamboyant outfits. 
These two superstars, together with the Mohawk haircut, have inspired this line of sleek, explosive "rock dragons."

Packaging - Kraft Box Gift Box
1.The Bright glazes are lead free and cadmium free, fired at 1250°C, and meet SGS food containers standards.
Cilin-the first choice for Taiwan ceramic gifts
Reinterpret Taiwan's local culture with exquisite ceramic products.
Follow Taiwan's rich humanistic trajectory to complete the mission of inheriting ceramic craftsmanship.
{{'product.product_review.no_review' | translate}}