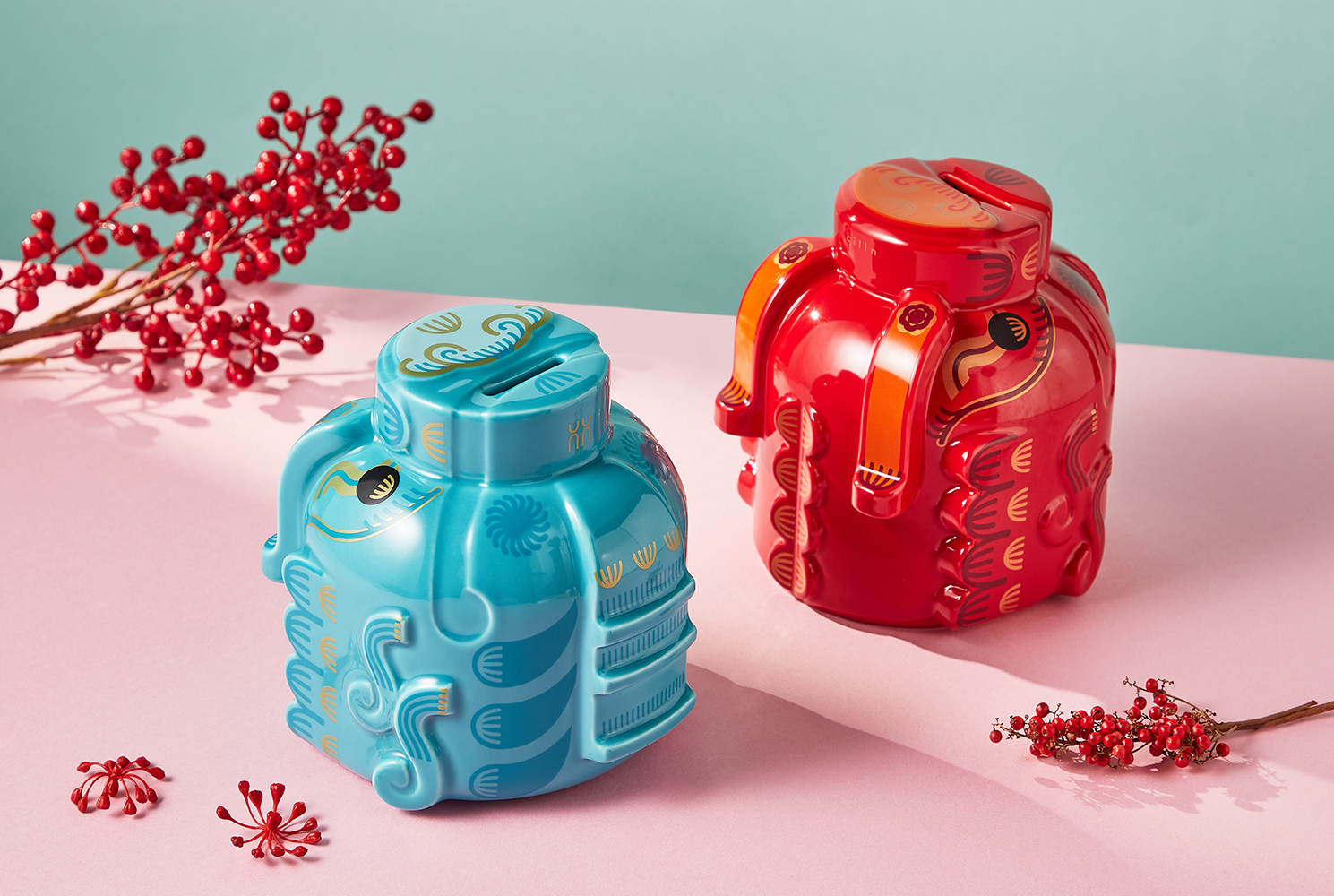 Tea for Triumph /coinbank
Following World War II, Taiwanese oolong tea became popular all over the world, and tea was valued like gold. 
"Oolong" means "black dragon." This tea cannister has been transformed into a piggy bank. 
The dragon's head faces up, and its horns, eyes and whiskers extend to the sides, embellished with claw and ru-yi patterns. 
The work as a whole symbolizes unparalleled victory.

Packaging - Kraft Box Gift Box
1.The Bright glazes are lead free and cadmium free, fired at 1250°C, and meet SGS food containers standards.
Cilin-the first choice for Taiwan ceramic gifts
Reinterpret Taiwan's local culture with exquisite ceramic products.
Follow Taiwan's rich humanistic trajectory to complete the mission of inheriting ceramic craftsmanship.
{{'product.product_review.no_review' | translate}}