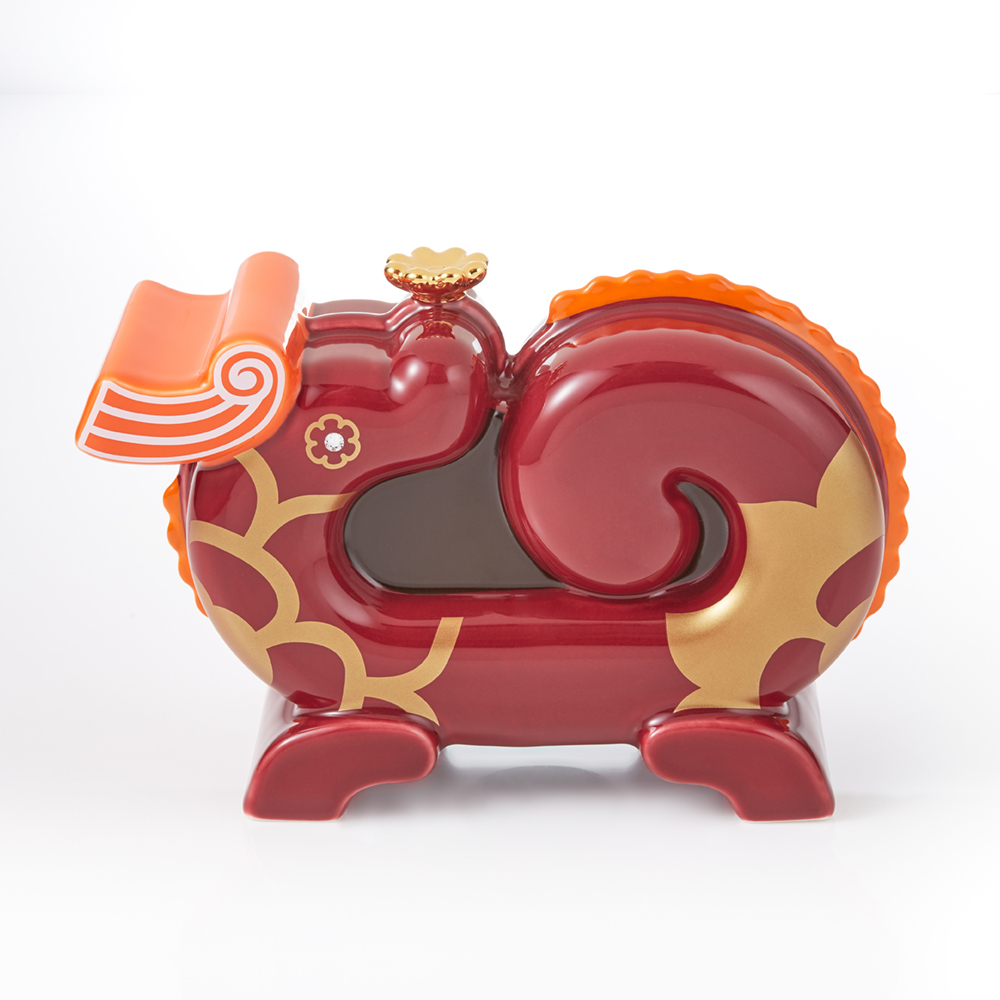 Dragonic Dynamism /Year of Dragon Coinbank
Rising amidst the clouds, the dragon calls forth the wind and rain. 
Sometimes huge, sometimes imperceptible, it is the most iconic spirit animal of the East. 
The tail of this dragon is shaped like an auspicious cloud, representing blossoming and wealth, while floral patterns adorn the eyes, nose, body and fins. Rhinestones "dot the dragon's eyes" coin bank, presenting an image of flourishing glory.
Packaging - Kraft Box Gift Box
1.The Bright glazes are lead free and cadmium free, fired at 1250°C, and meet SGS food containers standards.
Cilin-the first choice for Taiwan ceramic gifts
Reinterpret Taiwan's local culture with exquisite ceramic products.
Follow Taiwan's rich humanistic trajectory to complete the mission of inheriting ceramic craftsmanship.
{{'product.product_review.no_review' | translate}}