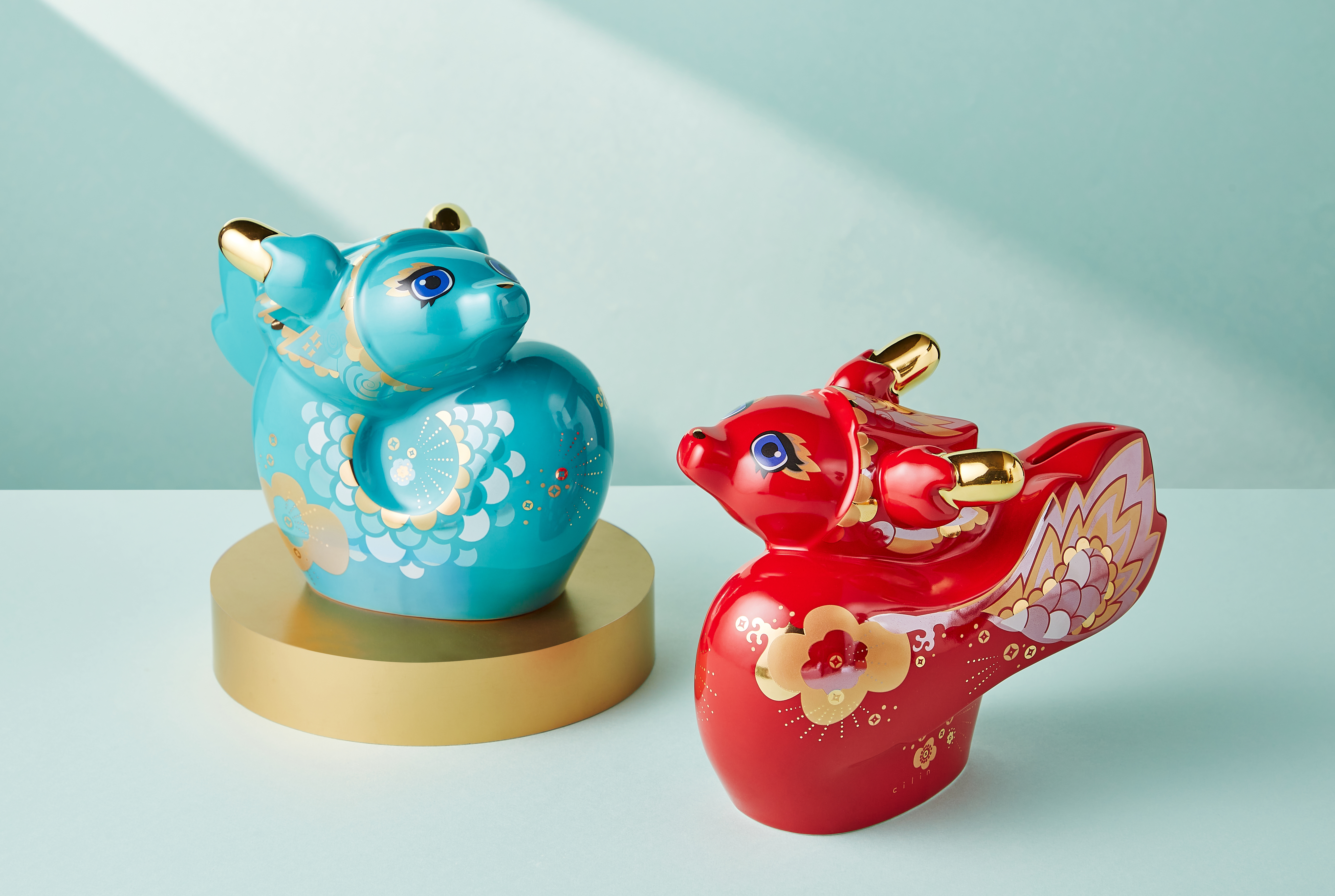 Luxuriant Little Dragon /Year of Dragon Coinbank
This elegant little Dragon King, representing might and dignity, is adorned with flowers, standing for prosperity, beauty and joy. 
The flower stamen looks like an old-fashioned Chinese coin, representing wealth. 
The dragon's body is shaped like a gourd (happiness and good luck). 
His horns are painted with real gold, his scales are like the veins of tree leaves, and his tail is like a soaring wing, representing prosperity. 

Packaging - Kraft Box Gift Box
1.The Bright glazes are lead free and cadmium free, fired at 1250°C, and meet SGS food containers standards.
Cilin-the first choice for Taiwan ceramic gifts
Reinterpret Taiwan's local culture with exquisite ceramic products.
Follow Taiwan's rich humanistic trajectory to complete the mission of inheriting ceramic craftsmanship.
{{'product.product_review.no_review' | translate}}