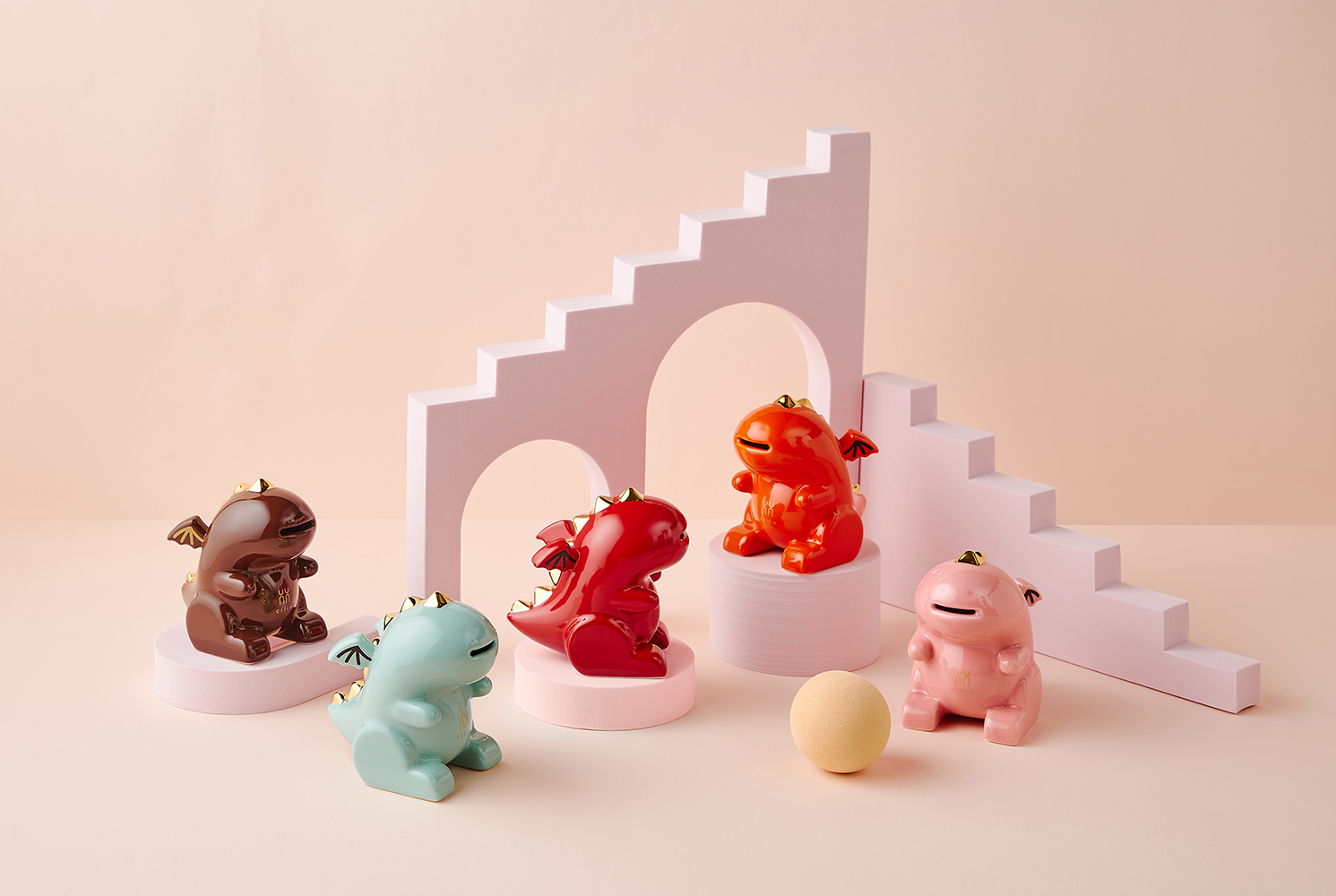 Toy dinosaurs are the wonderful playmates of childhood memory. 
Here, the ferocious image of a dinosaur has become adorably innocent, happily spreading its wings. 
It opens its mouth to bite down on a 50 Taiwan-dollar coin, receiving the gift of prosperity. 
Painted with real gold, the fins along its spine rise and fall like a mountain range, symbolizing wealth for many generations. 
1.The Bright glazes are lead free and cadmium free, fired at 1250°C, and meet SGS food containers standards.
2.Some products use Heraeus genuine gold preparation (in a liquid form) from Germany. 
It is not electroplated; it will neither rust nor oxidize. 
Hand wash with soft cloth or sponge is recommended. Please check label at the bottom of the box.
______________________________________________________________

cilin-the first choice for Taiwan ceramic gifts
Reinterpret Taiwan's local culture with exquisite ceramic products.
Follow Taiwan's rich humanistic trajectory to complete the mission of inheriting ceramic craftsmanship.
______________________________________________________________

{{'product.product_review.no_review' | translate}}