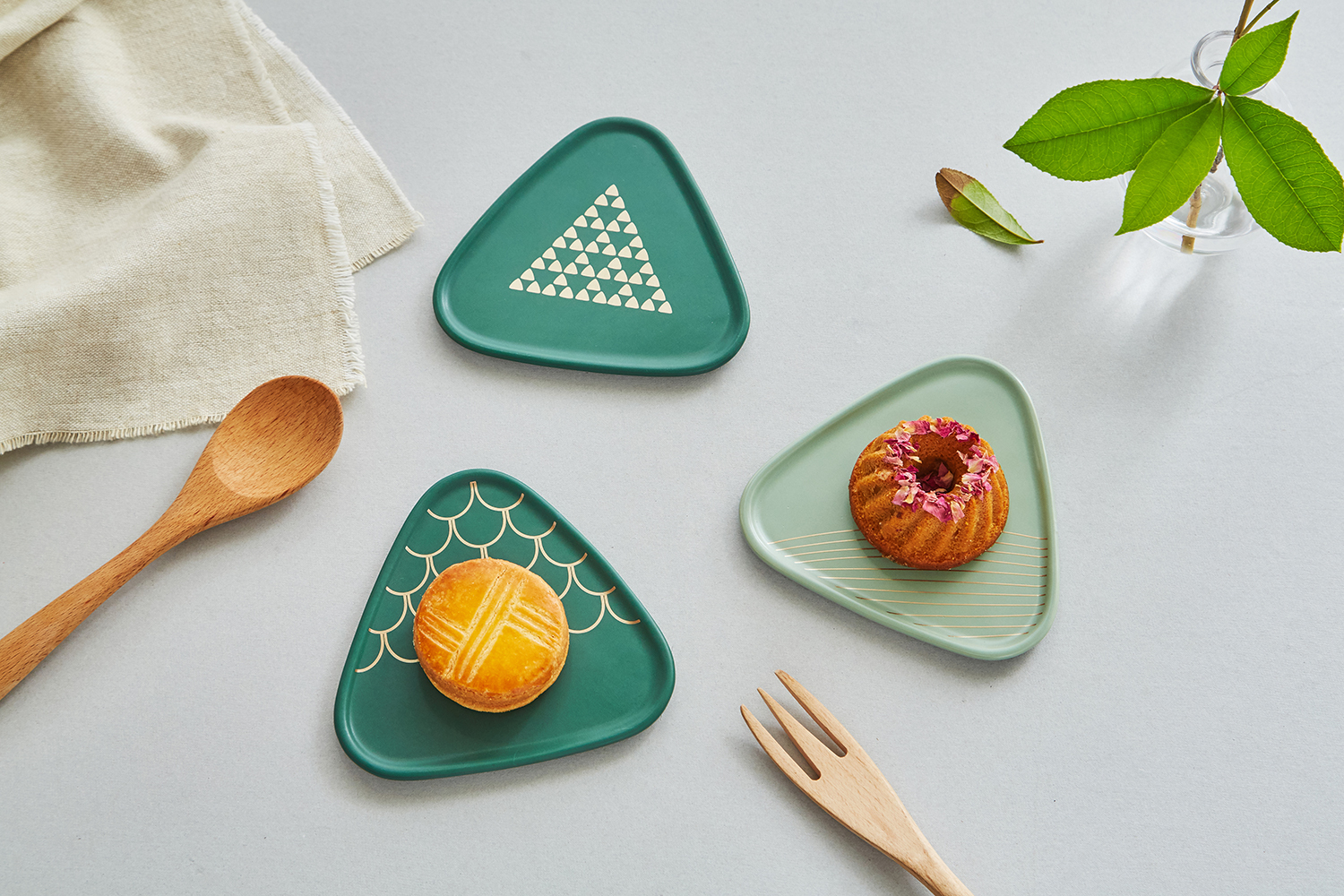 Wrapping rice dumplings or "bao zhong", in the shape ofthe steady mountains

In every plate is the blessing "bao zhong", may goodthings come to pass.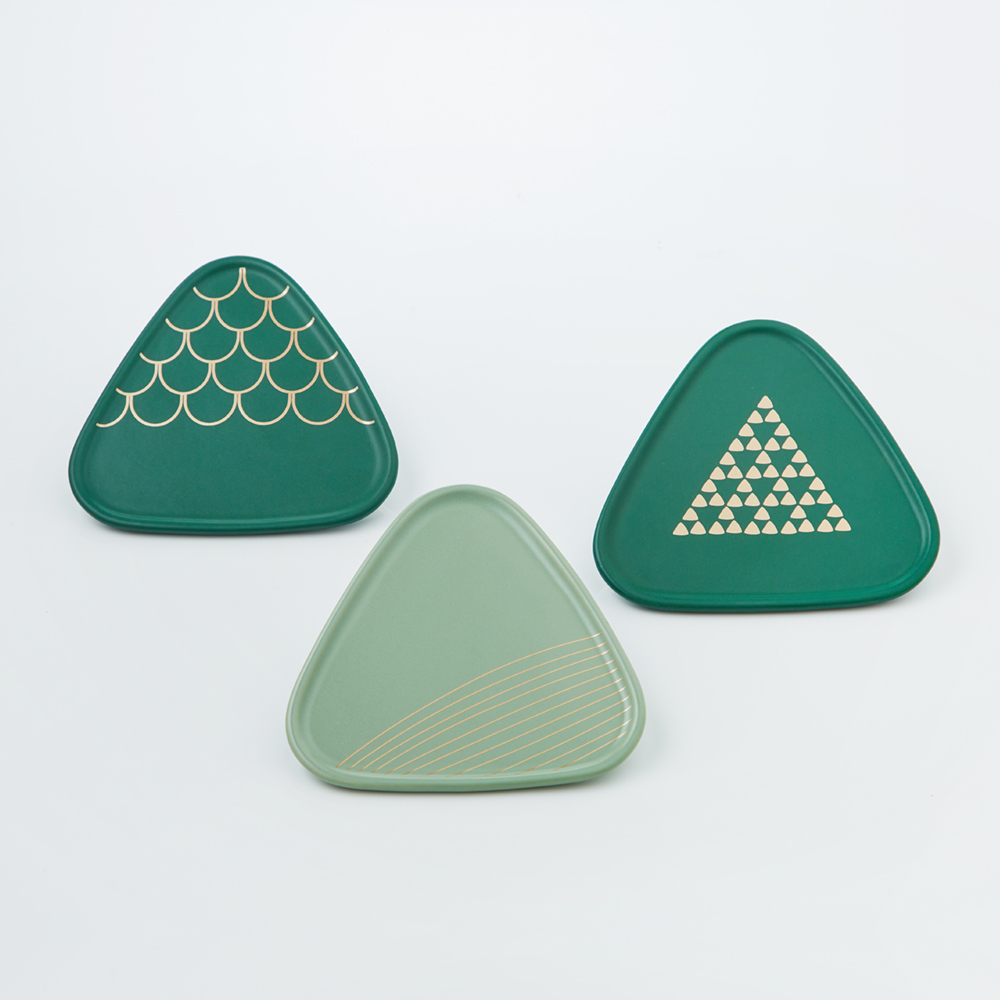 The shape of a ricedumpling is triangular, in addition it has a pyramid form, leaves lined withveins, and a pattern of dragon scales.  These three distinctivedecorative characteristics each symbolize respectively, standing at the top,ever flowing luck, like a dragon and phoenix standing out amongst the mortals,and "sure ace".  The contour lines so elegant and simple yet embody depths of meaning, enrich the festivitiesof the Dragon Boat Festival.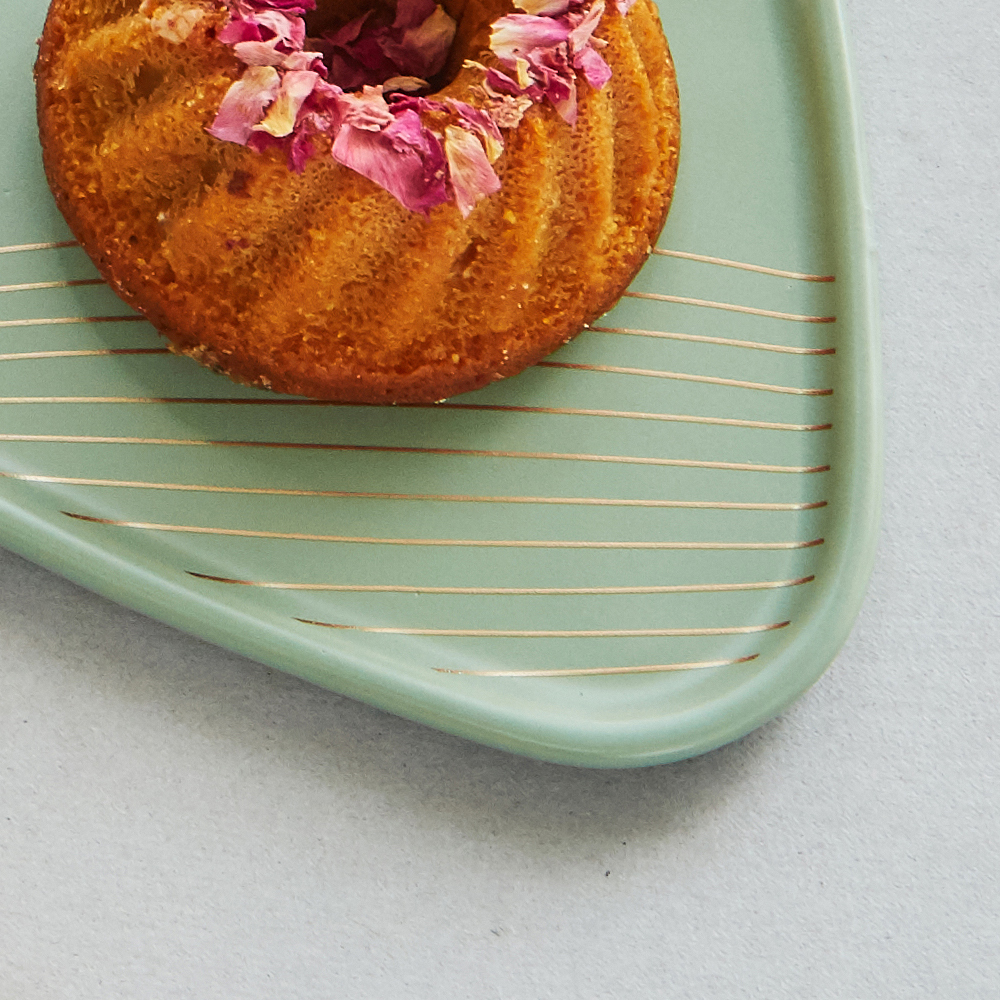 The surface pattern is embellished with real gold (real gold products should not be used in microwave ovens)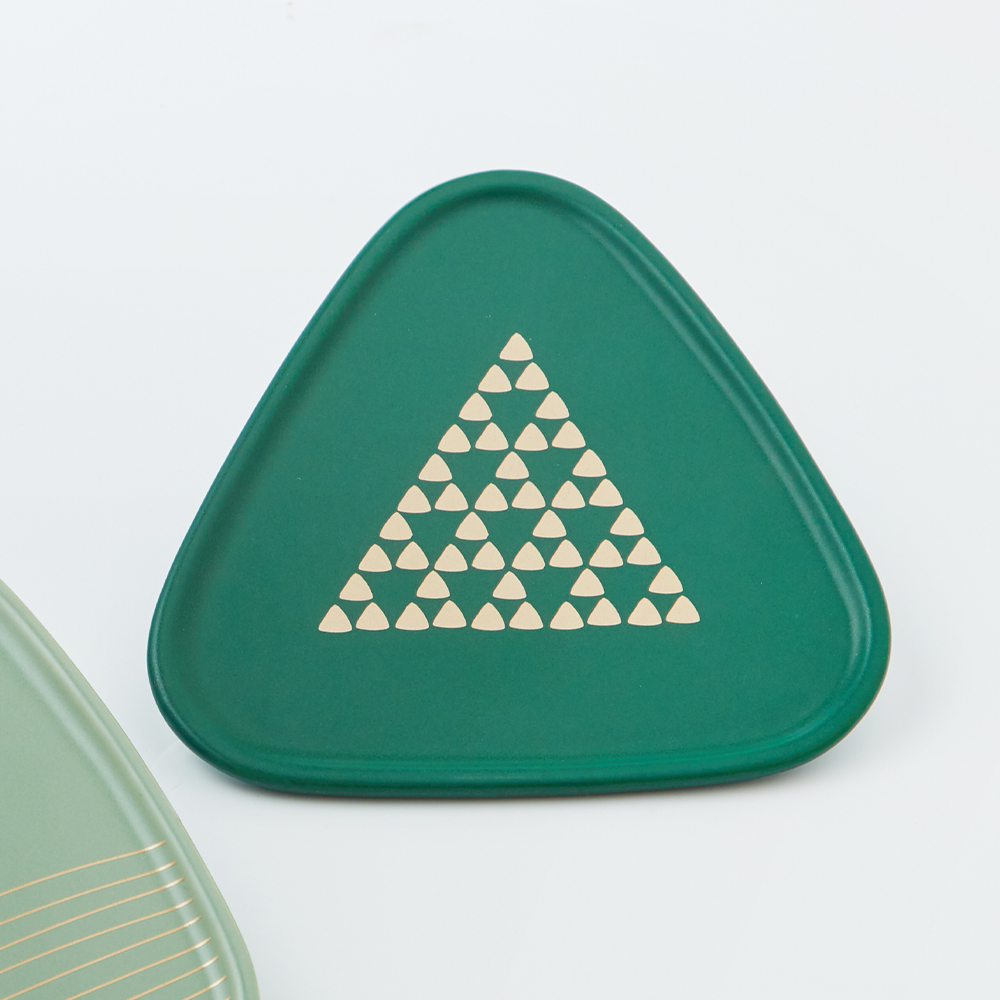 pyramid form (Zongzi pattern)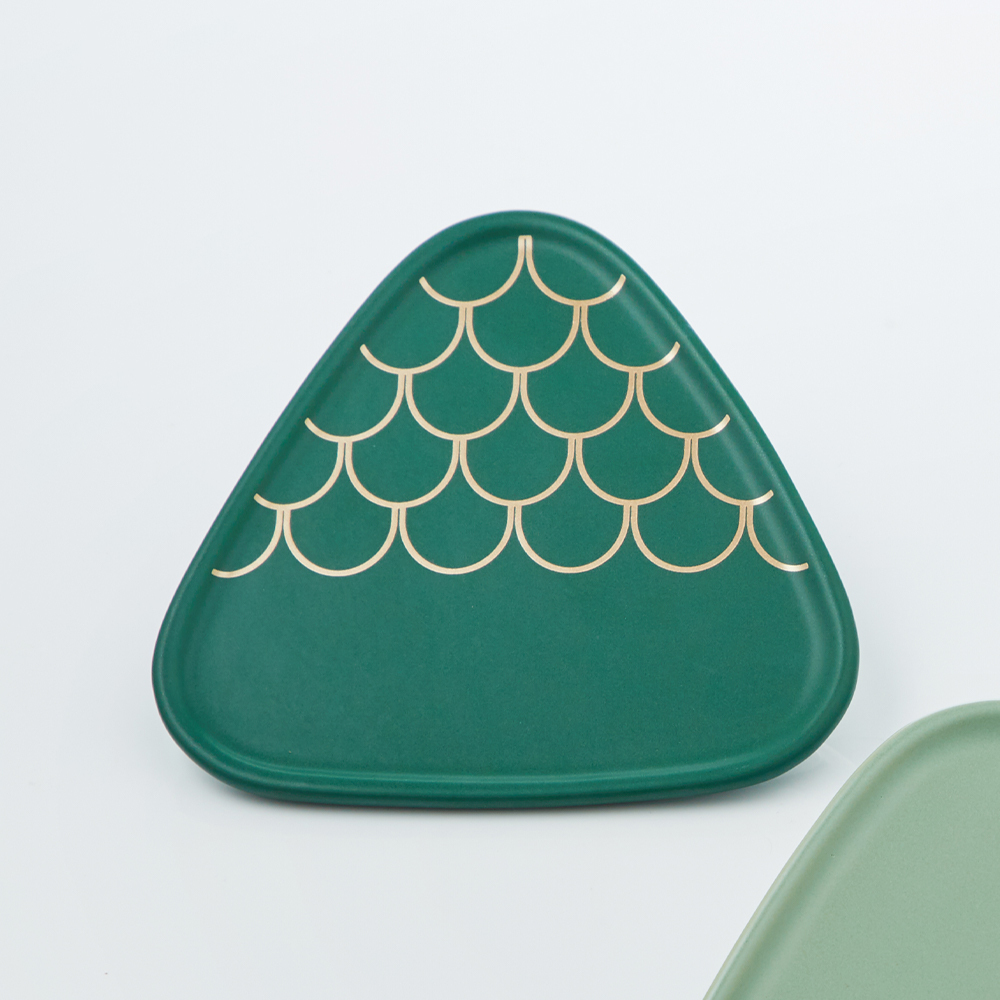 pattern of dragon scales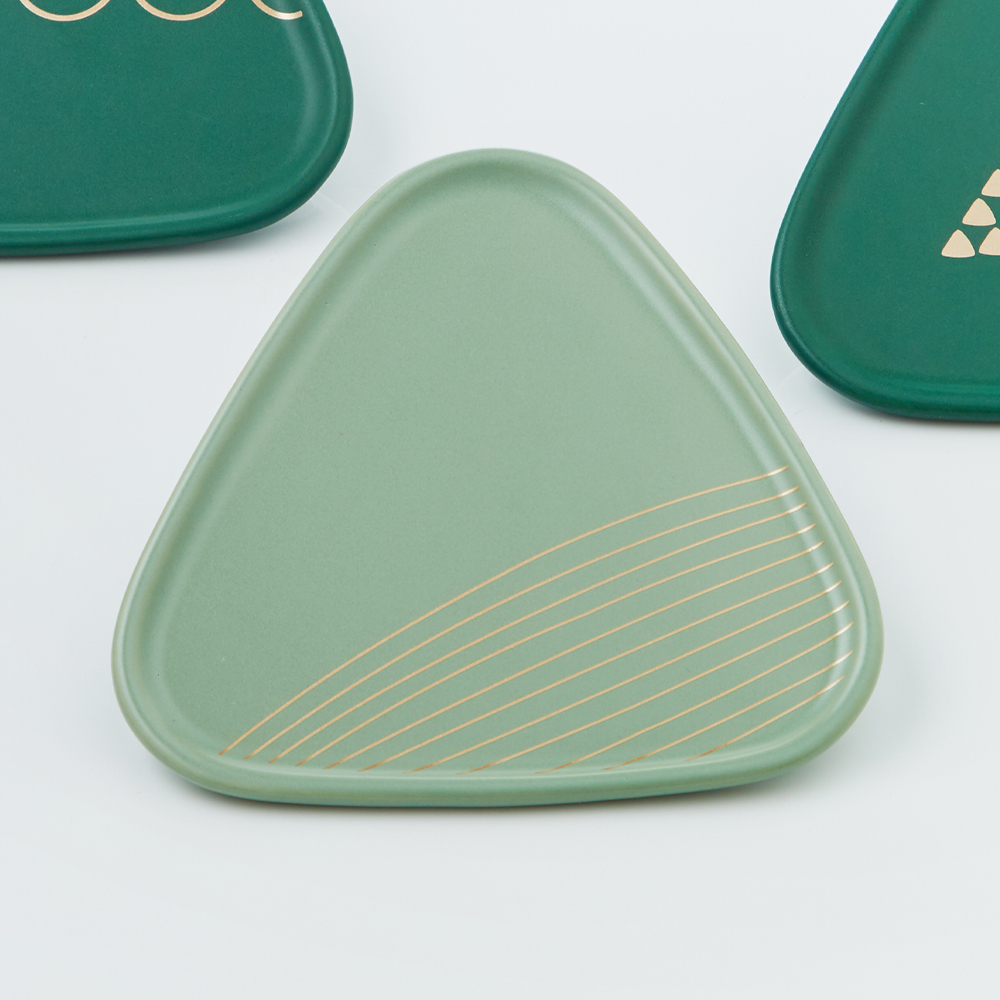 leaves lined withveins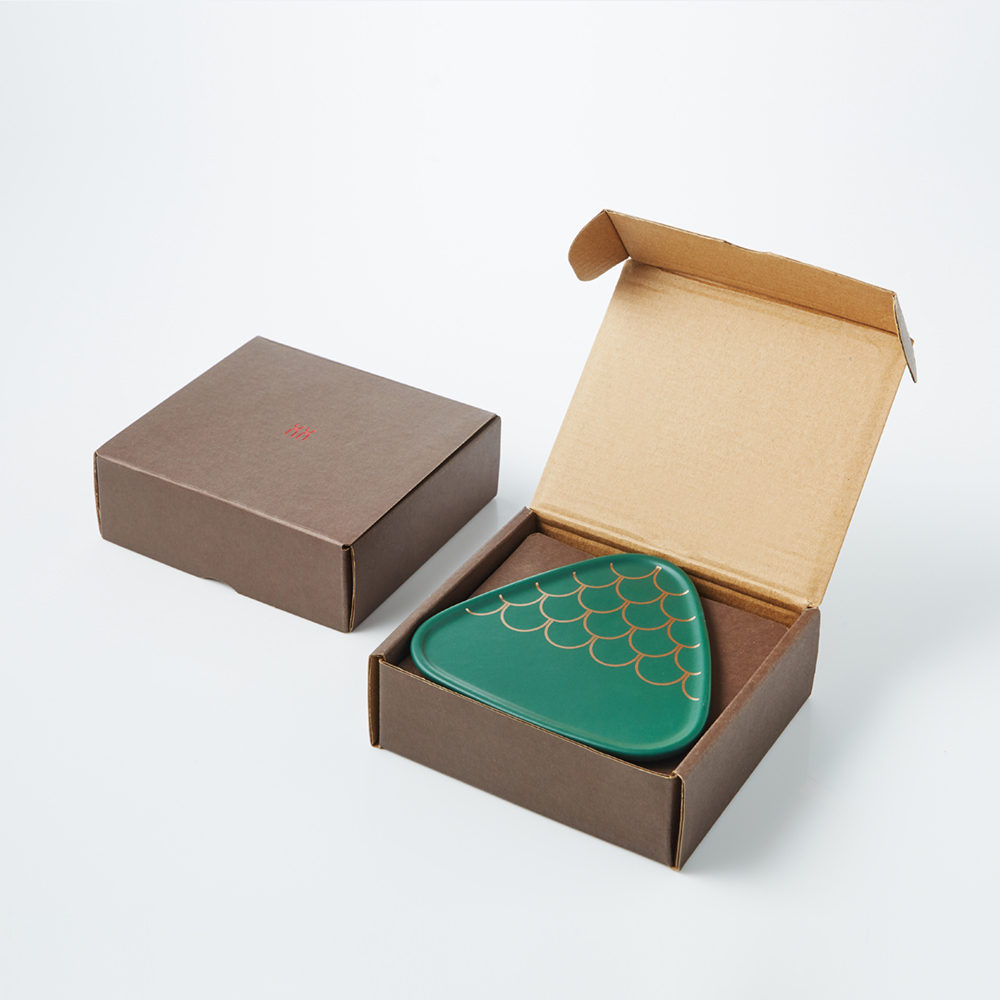 ◆Size:120x115x7 (mm)

◆Material: Porcelain

◆Manufacturing method: manual + machine
◆Place of Origin: Designed in Taiwan + Made in China
1.The Bright glazes are lead free and cadmium free, fired at 1250°C, and meet SGS food containers standards.
2.Some products use Heraeus genuine gold preparation (in a liquid form) from Germany. 
It is not electroplated; it will neither rust nor oxidize. 
DO NOT MICROWAVE.
Hand wash with soft cloth or sponge is recommended. Please check label at the bottom of the box.
______________________________________________________________

cilin-the first choice for Taiwan ceramic gifts
Reinterpret Taiwan's local culture with exquisite ceramic products.
Follow Taiwan's rich humanistic trajectory to complete the mission of inheriting ceramic craftsmanship.
______________________________________________________________

{{'product.product_review.no_review' | translate}}